At Camille, they do the best eco-friendly gestures and most of the work focuses on the choice of materials.
Then adopt simple gestures, such as the use of recycled paper for their hang tags, their packaging, business cards and all Camille written communications.
Camille also banned the plastic: The bags are traditionally packaged in individual plastic packages by the factories. Camille have chosen to use only recyclable paper to protect them in their inventory.
Finally, they promote a mode of responsible consumption like slow fashion. That's Camille, they do not work according to the seasons but they put forward a timeless and quality fashion.
FRENCH MANUFACTURING AND LOCAL SOURCING
The collections are designed and developed in Camille's offices located in the Sentier, a district in the center of Paris historically known for its textile business. All Camille bags are made in a small family workshop nearby. Thanks to this physical proximity they are closer to the manufacturing process and they can intervene at every step. Also they limit their carbon impact by them avoiding the transports especially air cargo.
All Camille bags are VEGAN guaranteed and are PETA APPROVED. Camille do not use any material of animal origin and have banned leather from their collections. Camille chose not to use leather for obvious reasons of animal protection and ethics, but also for environmental concerns.
Originally breeding:
From animal husbandry to tanning, the leather industry is extremely polluting. The intensive breeding of cows to make leather is responsible for major damage to the environment (especially in developing countries): massive deforestation, methane release and heavy water consumption. Because leather is the most profitable derivative of the meat industry, buying leather contributes directly to intensive livestock farming, slaughterhouses and all the cruelty it generates. (Source: PETA) The (short) life of animals in these industrial farms is extremely cruel and difficult. Not to mention the conditions of slaughter.
Tanning:
An ecological disaster The tanning operation (making the skin into a rot-proof material) is no less energy-consuming, consumes a lot of water and uses chemicals, which in some countries are dumped into rivers without any treatment. The most common tanning methode is chrome tanning, the quickest and easiest method. But also the most polluting. It requires the use of large quantities of chemicals such as mineral salts, formaldehyde, tar derivatives, cyanide dyes and other dangerous substances. In developing countries, wastewater and solid waste (such as skins) from tanneries are often released into rivers, riverbanks or near fields, polluting water and soil. In 2012, the Blacksmith Institute, an NGO that works to reduce pollution in developing countries, has included tanneries as one of the ten most toxic industries worldwide (Source: PETA)
Leather workers:
The working conditions of the leather workers are also deplorable. A study (Source: PETA) done in Sweden and Italy among tanneries employees shows that the risk of cancer is "between 20 and 50% higher than the expected risk. In Bangladesh and India (a world-wide leather production center) workers, sometimes also minors, work in deplorable conditions, without any equipment (without a mask, glasses or gloves). The handling of toxic products causes serious skin diseases, breathing difficulties and cancers. In Dhaka, Bangladesh, PETA Germany claims that 90% of these workers do not exceed 50 years. For us, it was obvious: it was better to completely stop the leather and find the best eco-friendly materials to replace it. Today, thanks to technological advances, it is possible to manufacture materials with a leather appearance, robust, easy to maintain and above all environmentally friendly and rescting animals and workers. These substitutes for leather (even synthetic) remain much less polluting. For example (source: Ecotextile News) it is estimated that the development of a leather product consumes on average 20 times more resources than if it was made of plant or synthetic material.
A brother, a sister: a project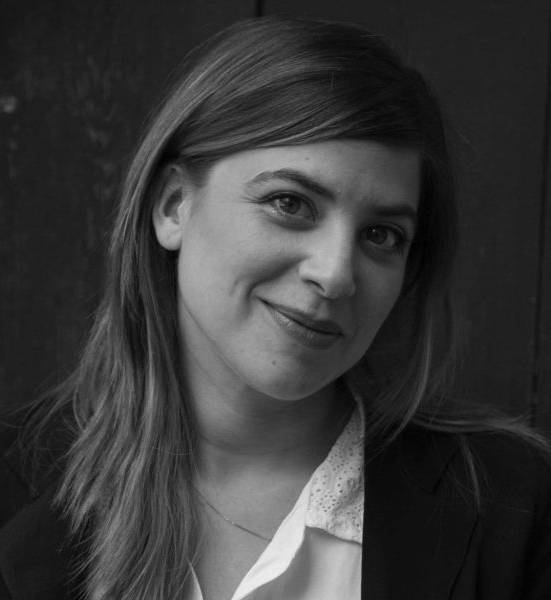 CAMILLE VIAL
After obtaining her master's degree in Berlin, Camille made her arms in Parisian trens offices. Then it is in New Delhi that she is in charge for 6 years of development and production for brands of French mass market.
Back in Paris, Camille wants to see and think fashion differently. She is interested in slow fashion, ecology, made in France and finally in animal exploitation. This is obvious: the change in consumption mode must be radical. Thus is born the label Camille with the value of eco-responsibility, made in France and veganism.
RAPHAEL VIAL
Graduate with a master in entrepreneurship in a business school, Raphael participated in the creation and development of two companies.
Being also passionate about the sea, Raphaël worked as a skipper with associations of environmental protection.
Today, participating in this adventure is quite natural for him; it brings together his entrepreneurial and environmental desires. All in a family spirit!
PIÑATEXTM
It is a vegetal material made from pineapple leaves. In the Philippines, the fibers are extracted from the pineapple leaves on the farmers' fields before they pick the fruit and get rid of the leaves.
Then these fibers are transformed into material through an industrial process. All the residues from this collection are then used as natural fertilizer, which is also an income supplement for these farmers.
To produce 1m² Piñatex™, it requires 480 leaves, equivalent to 16 pineapples. It is in England and Spain that they will be transformed into a non-woven material.
SYNTHETIC FIBERS
Camille attaches the greatest importance to choosing carefully its suppliers. They have selected OekoTex certified polyester and polyurethane synthetic materials with limited and controlled use of chemicals.
The waste produced is treated and recycled. These materials have the same characteristics as leather in terms of appearance and solidity but are more respectful of the environment.
They promote local sourcing and Camille's synthetic materials are made in Italy. They exclude all animal materials, of course, but also all materials made of PVC or leatherette, which are very polluting.
THE JACQUARDS
Camille's jacquards are woven in France in the region of Toulouse by a Scop.
A Scop is a cooperative society whose employees are the majority shareholders.
It is a so-called participative society. Camille's jacquards meet the European and French environmental requirements and do not contain any material of animal origin (neither wool nor silk)
LININGS
Camille's linings are a mixture of polyesters recycled from plastic bottles from the Mediterranean and organic cotton.
These fabrics are made in France in Isère. It's the perfect blend of ecology and aesthetics!
Camille is certainly not a perfect project, we are at the beginning of Camille's adventure and there are many possible improvements to limit our overall ecological footprint.
 
For starters, we are working with petroleum-based synthetic materials for some of Camille's collections. We chose them carefully, but recycled materials would be significantly less polluting. This is one of Camille's major objectives. All studies show that recycled materials, whether natural or synthetic, have a much lower environmental impact.
 
Camille's cotton jacquards are neither recycled nor organic. The French SCOP with which we work does not yet propose this type of product. In order for it to develop this type of product specifically for us, we would need to achieve higher order quantities than at present.
 
Some of Camille's fabrics are heat-sealed to give them support, these glues are chemicals and we are not yet able to choose natural glues, we can just make sure they do not come from animal materials.
 
Finally, Camille's dust bag comes from Turkey. Here again Camille's quantities are too small to be able to develop them in France at reasonable prices.